Career Preparation Training
Pathways for Equity Program: unlocking career pathways for women impacted by the criminal legal system
Track One - Career Training
Career Preparation Training is available to all women who have been impacted by the criminal legal system.  We offer the Grow with Google Applied Digital Skills training which consists of the following:
  Path 1: Getting Started with the Basics

Everyday Tasks  

Using Google Drive 

  Path 2: Job Search 

Resume Building

Search for and Apply to Jobs Online

Networking and Branding 

  Path 3: Job Readiness

Communication and Collaboration

Using Spreadsheets to Budget and Track

Making Presentations

Time Management

  Path 4: Online Safety

Protecting Your Safety Online

Evaluating Information Online

  Path 5: "Next Step" Job Readiness Skills

Project Management

Collaboration

Entrepreneurial Skills  

 
The Applied Digital Skills curriculum is delivered virtually in a self-guided format with some classes being trainer-led. The schedule of classes will be available in late January.  This track does NOT require a program application.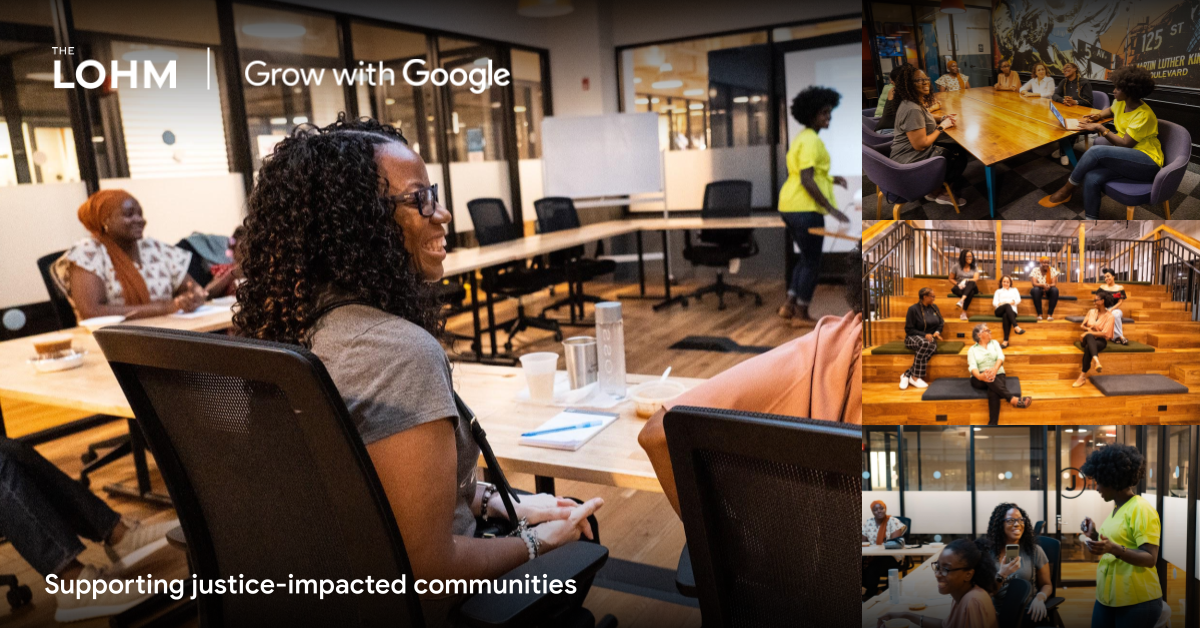 Your participation counts!
We hope you are enjoying the Grow with Google training. Our partnership with you and with Google matters tremendously to us. In an effort to help Google reach its goal of helping 100,000 people impacted by the justice system build career skills–ranging from fundamental skills to certifications, we need your help.
Please complete the Progress Tracking Form EACH TIME you finish a pathway lesson. Thank you!