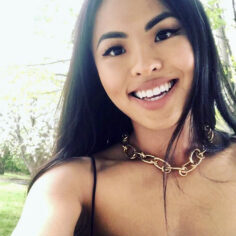 Director of Social Responsibility at Optum
Callie Chamberlain is committed to health, health care, and well-being for all. In her current role as Director of Optum Social Responsibility, she is responsible for advancing health equity and leading the effort to revolutionize maternal health across their patient populations. With a strong commitment to intercultural and interreligious dialogue, Callie co-founded The Refugee Relief Project, distributing $30k to grassroots organizations in Greece providing immediate relief to refugees, and filmed a 7x award-winning documentary that debuted at Times Square AMC.
As a result of her time working with displaced people, Callie co-founded Harmoni, a microwork application connecting refugees to income opportunities on their cell phones. In addition to working on the ground, Callie has addressed systemic change for migrants and refugees by contributing to the implementation of Youth 2030: the UN Youth Strategy and developing strategies to prevent violent extremism across Egypt, Morocco, and Qatar as a UN Alliance of Civilizations Peacebuilding Fellow.
She has worked with Presidents and foreign ministers across the Middle East and North Africa to ensure gender parity in their leadership cabinets and developed work plans across the Mediterranean to address climate change, refugee integration, and employment of young people. She currently facilitates conversations on race and racism to challenge power structures within the UNHCR, the UN refugee agency, bridging the gap between the UN and refugee populations.
A deep believer in the power of community, Callie founded New Leaders Council-Twin Cities, a progressive organization that has grown to become referenced as 'the state's bench of future leadership.' The largest leadership and development program across Minnesota with over 100 alumni to date, the organization is committed to advancing equity across the region.
Callie is also a practicing birth doula.