One of the biggest deterrents for individuals returning to their communities after being incarcerated is the ever-changing world of technology. After spending time away from life activities, conducting simple tasks are challenging because they now involve using a variety of technology equipment and software.
The Grow with Google Career Skills for the Justice-Impacted curriculum is designed for community organizations and practitioners who support formerly incarcerated and justice-impacted people. This curriculum equips learners with the practical digital skills they need to succeed in today's workforce.
The Ladies of Hope Ministries (The LOHM) is proud to be one of the five partners who helped create this curriculum. We have also committed to providing this training to at least 1000 justice-impacted women using gender-responsive practices. We are offering three virtual training options to women and organizations:
Self-guided: Allows the learner to go through each lesson at their own pace, on their own time.
Trainer-led: Involves attending virtual workshops from 6:00-7:30 pm EST two times per week . These workshops are facilitated in English and Spanish by women from The LOHM's Pathways 4 Equity Program. They are available to justice-impacted women located in any city/state through a virtual meeting platform.
Train-the-Trainer: The LOHM can provide training to staff members or volunteers from organizations interested in delivering this curriculum to their clients. For more information contact Katrina Butler at katrina@thelohm.org
Grow with Google Applied Digital Skills Program includes five Learning Paths:
Learning Path

Topics

Path 1

Getting Started with Digital Skills:

Learn the basics of Google's digital skills such as: Gmail / Google Calendar / Google Drive / Google for Workspace / Google Search / Google Docs/ Google Sheets / Google Meets Virtual Meeting Platform
Path 2

Job Search:

Learn how to use Google tools to create a resume, a cover letter, search and apply for jobs online. In addition, interviewing, networking, and digital branding are included to refine the search process.
Path 3

Job Readiness:

Learn how to communicate using digital skills, sending emails, working within a group environment, giving and receiving feedback, and starting or joining a video conference. You will also learn how to make presentations and utilize strong time management skills in the workplace.
Path 4

Online Safety:

Learn how to protect yourself online by avoiding scams, creating strong passwords, and understanding the digital footprints we create while accessing the internet.
Path 5

"Next Step" Job Readiness Skills:

Learn basic project management, entrepreneurial skills, and how to use Google digital tools to collaborate professionally.
Meet Grow with Google Trainer
ShaWanda Manuel
The LOHM would like your support in identifying people who need help learning basic digital skills to prepare them for the modern workplace. For more information on how to get involved in this much-needed program, please contact Katrina Butler at katrina@thelohm.org or Arlene Benavidez at arlene@thelohm.org.
Google's Goal to Train Justice Impacted Individuals
Justice Impacted Individuals Trained by Google
The LOHM's Contribution Goal of Trainees
Would you like to register now?
Fill out the form below to gain access to the Grow with Google Applied Digital Skills curriculum for justice-impacted communities.  After you create an account, you will receive a welcome email with additional instructions.
Please check your spam/junk folder if you don't see the email in your inbox.
Thank you for your interest in learning, let's grow together!
Please check your spam/junk folder if you don't see the email in your inbox.
Are you already registered?
We are so excited to see you again and look forward to watching you grow further with Google.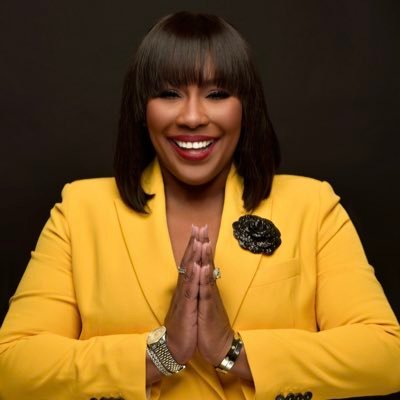 "I would say that the program helped to strengthen confidence and also educate some of our program participants who may not have had this type of digital skills training before. It was a tangible resource that really helped people to feel that they could actually use a computer, they could actually navigate the internet, they could actually do things that they may not have thought they could do before."
Dr. Topeka K. Sam