The Ladies of Hope Ministries (The LOHM) is working to end the crisis of poverty and the incarceration of women and girls. We offer safe housing, reentry support, and advocacy programs that are grounded in the lived experiences, insights, and ideas of people with direct, lived experience with the criminal justice system. The LOHM was founded, and is led, operated by, and serves primarily women of color who understand the value and importance of new approaches to addressing behaviors that may arise as responses to trauma and violence.
The women we meet every day have a variety of service needs that range from basic survival such as safe shelter and food, employment and long-term sustainability in the community, and spiritual and existential needs.
Our Vision is EPIC – Ending Poverty and Incarceration of Women and Girls – and we address this crisis through our interrelated core mission program areas: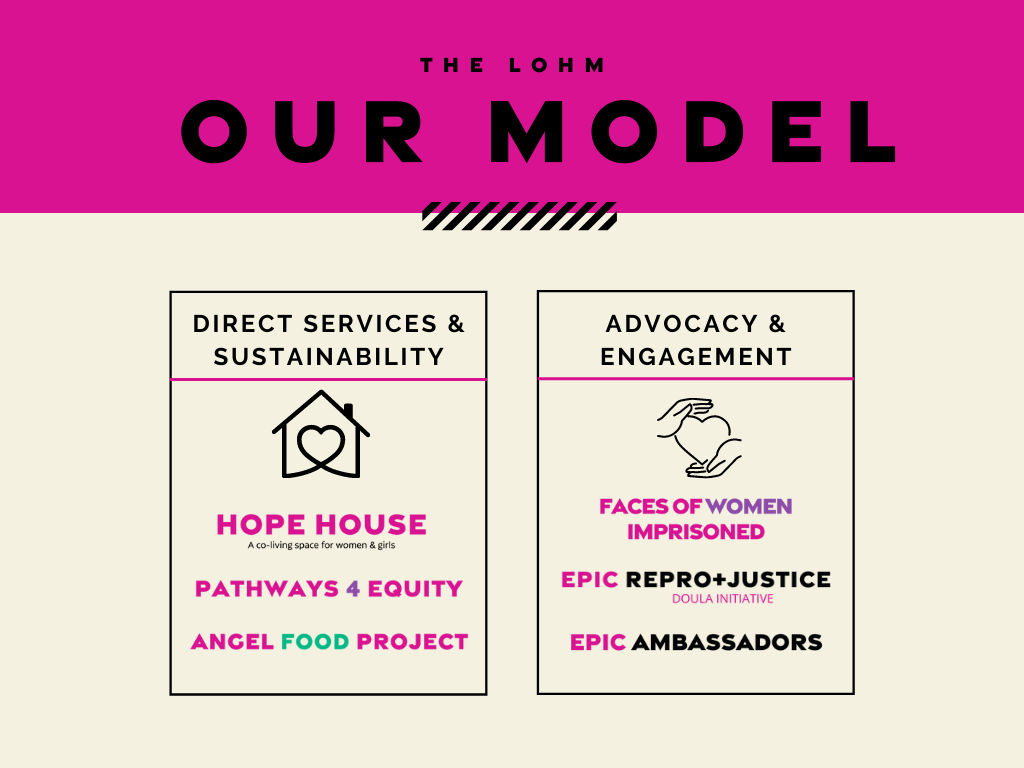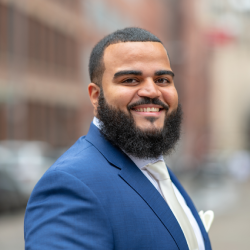 Throughout his professional career, he's paid close attention to data and created personalized plans to optimize the workflow of financial departments. He realized how often data is overlooked when it comes to financial management and is focused on using his expertise to find the data you need to make your company an industry leader.
How do you unwind?
I play chess, usually online, to offset any stress
What is your life motto?
"Don't worry, be happy"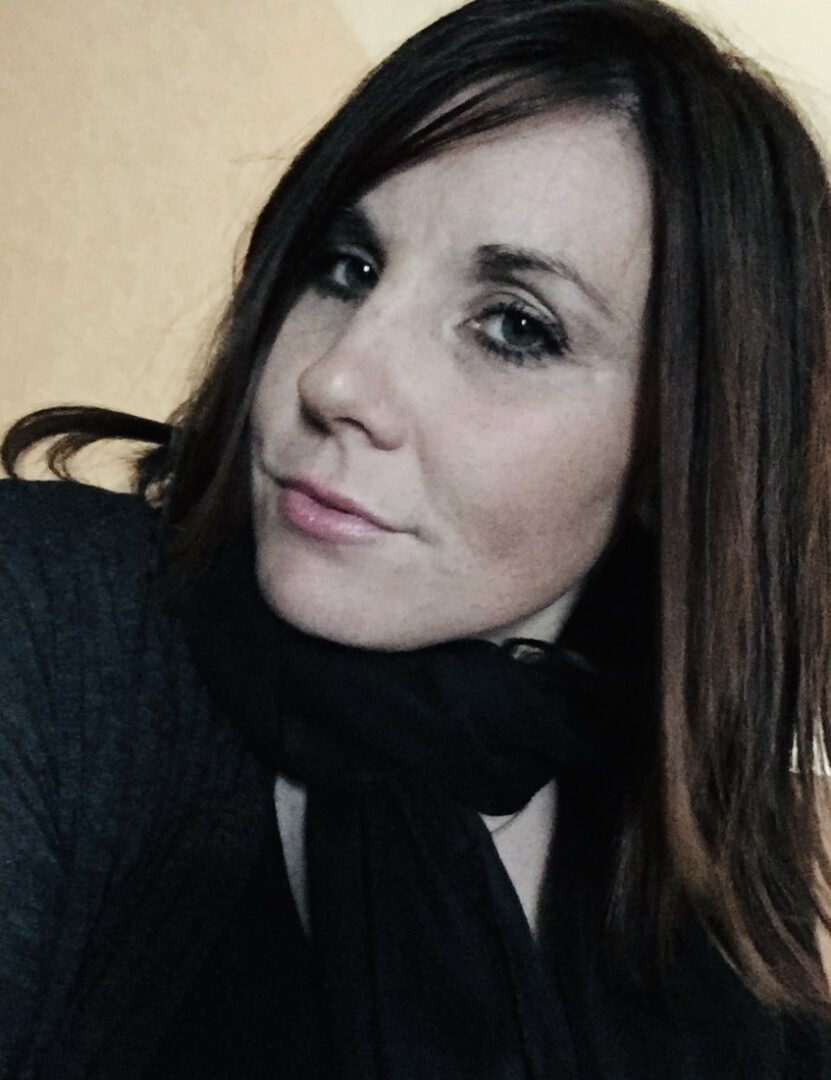 Tonja Honsey is the Health Equity Director. She is a revolutionary mother, an incarceration survivor, and a community healer. She has worked as a grassroots organizer since 2003 and uses her lived experience to advocate for the change that is needed to restore our communities from the trauma of mass incarceration. She was recently appointed to the MN Sentencing Guidelines by Gov. Time Walz. She is a 2019 Soros Justice Fellow and founded We Rise Leadership Collective – formerly incarcerated women creating & shaping systems & policy with a transformative, restorative, and healing justice lens. Tonja's passion and love for the community and people have been her motivation to carry this as her life's work to fight for women & their children who are experiencing or have experienced incarceration.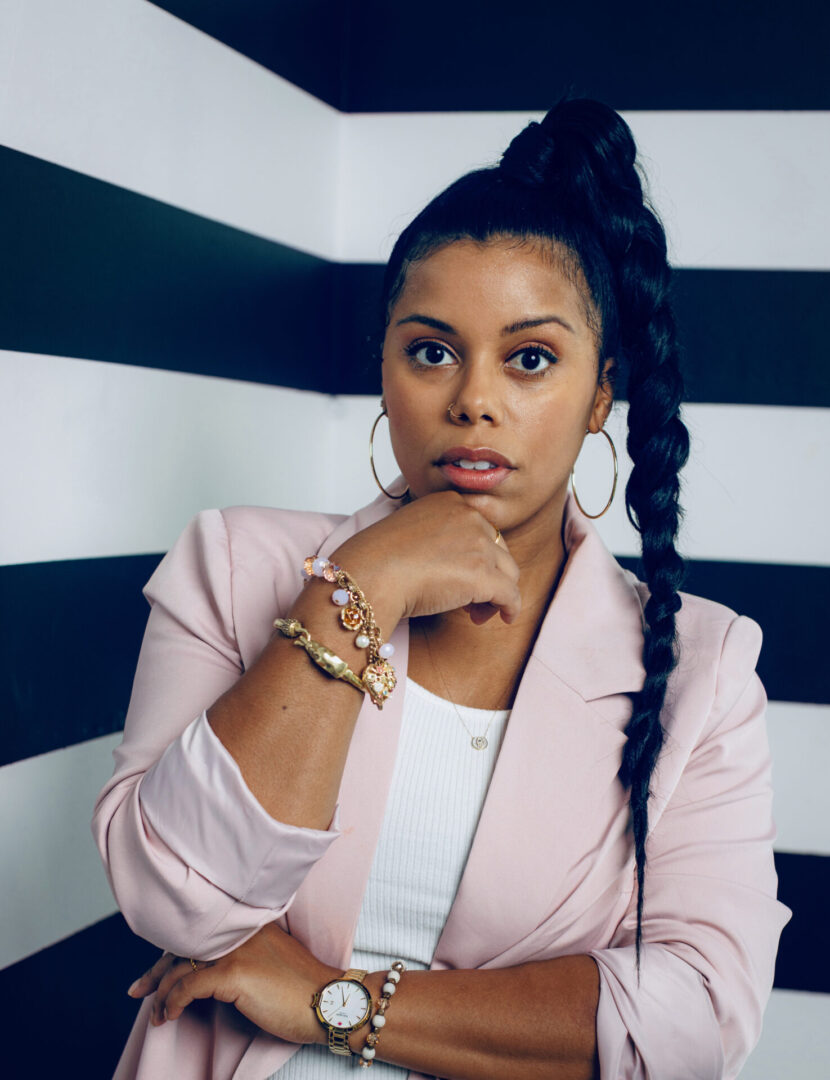 Starling Thomas is the Communications Director. She has been impacted by the criminal legal system by witnessing her mother brutally beaten at the hands of police as a child and then being wrongfully incarcerated as an adult. She appealed her case while incarcerated and is part of the 2% of the American prison population that wins their federal case on appeal. She is a graduate of the inaugural Faces of Women Imprisoned Cohort and understands firsthand the detrimental effects the criminal legal system can have on women and their families.
Starling has a Bachelor of Science in Public Relations from Florida A&M University and is currently pursuing her Master of Fine Arts in screenwriting from Regent University. She brings to The LOHM a broad range of experience as a Public Relations Specialist, Creative Director, and Video Production Manager and has been featured as a freelance writer in a plethora of publications including, Sheen Magazine, Rolling Out, Divine Voice, and Page Magazine.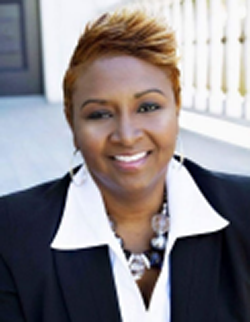 Human resources Consultant
Belinda Fly is the Human Resources Consultant for The LOHM. Belinda has worked in the nonprofit management, human resources management, board development, and operations management spaces for more than 20 years with the majority of that experience in the nonprofit industry. Her work spans the social justice, criminal justice reform, faith-based, and education spaces. She believes in working collaboratively while ensuring compliance with federal, state, and local laws and is driven by the ability to create safe spaces for nonprofit leaders to be vulnerable enough to say what they do not know and trust Belinda's commitment to confidentiality and desire to share proven best practices.
Belinda is a graduate of the University of New Orleans with a degree in Business Management, with a concentration in Human Resources Management. She is a Certified Professional (CP) member of the Society of Human Resource Management (SHRM).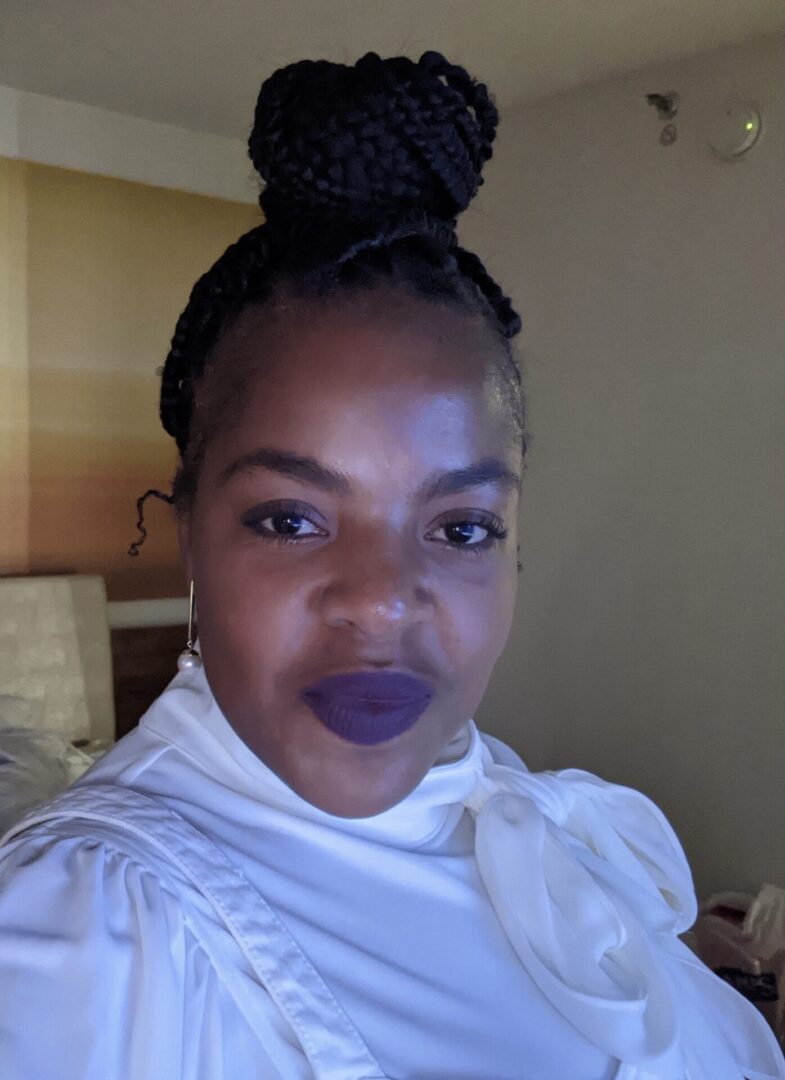 Payroll and HRIS Administrator
Tamara Forest is the Payroll and HRIS Administrator. She leverages past experience and understanding of business needs related to efficient HR processes, procedures, and systems to innovatively propose and implement best practices. Tamara was born and raised in Baltimore, an environment where incarceration could be considered a right of passage. Family and friends built an ecosystem where raising bail money, paying for a lawyer, being present for the trial, and sending letters, money orders, and packages were normal. As the youngest of three, and the only girl, Tamara gave the federal corrections system 20 years of her life, but from the outside. Knowing that it could have been her behind bars drives her in this work. Tamara's experience at The LOHM is the beginning of her journey in forming a solid foundation from which she can stand, learn, grow and give back.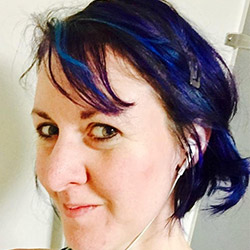 Senior Director of Programs and Operations
Inspired by the legacy of her labor rights activist grandfather and by The Autobiography of Malcolm X, Whitney has been motivated to fight for social justice from an early age. After graduating from college with a degree in English, Whitney's strong background in journalism and museum education gave her the opportunity to join AmeriCorps and create programs for under-served families in inner-city Providence, RI - first at The Providence Children's Museum, and then at The Roger Williams Park Zoo. She later served a term in VISTA teaching at an ESOL charter school in Central Falls, RI. Working with these populations in urban Rhode Island, Whitney learned about the crushing impact incarceration had on the families she served. As Operations Manager at The Ladies of Hope Ministries, Whitney works cross-functionally to ensure the organization can continue to help as many women as possible gain access to the resources they deserve.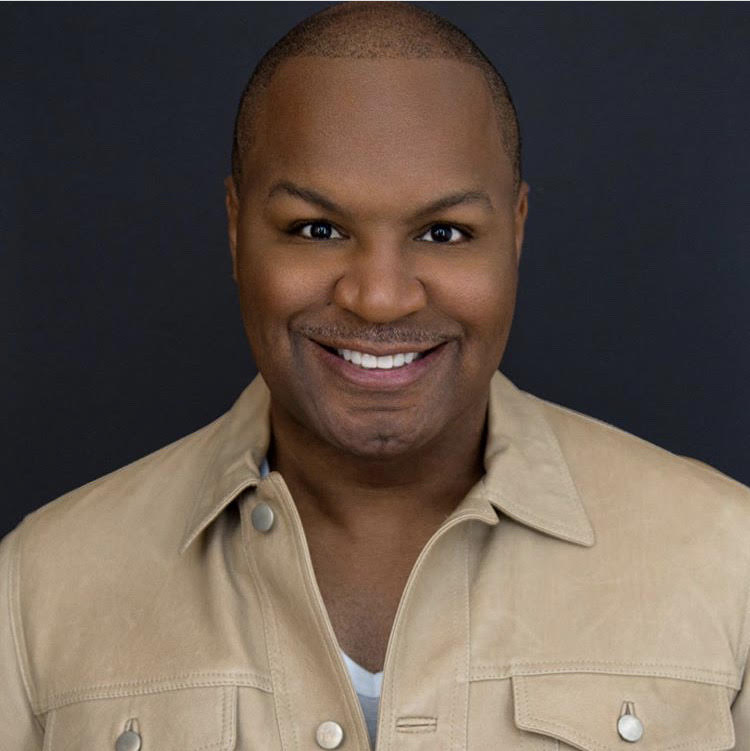 Personal Assistant to the CEO and Program Support Manager
Christopher provides hands-on support to the Executive Director to ensure her life runs seamlessly. This includes running personal errands, managing social media, and providing styling and makeup services. Christopher has worked with other A-List celebrities such as Kimora Lee Simmons, Beyonce, Tyra Banks, Naomi Campbell, Alicia Silverstone, Bernadette Peters, Tiffany Thiessan, Jane Lauder, Kevin Spacey, Russell Simmons, Dr. Oz, Djimon Honsou, and the late Heath Ledger. He has also worked with noted fashion publications such as Vogue, Harper's Bazaar, In Style, Hamptons, LA Confidential, Glamour, People, Italian Vogue, Elle, W Magazine, and Vanity Fair. Inspired by the mission of The LOHM, and the belief that your past doesn't dictate your future, Christopher is eager to support women in not only fulfilling their purpose but looking their best while doing so.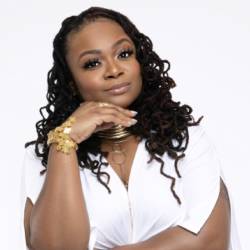 Faces of Women Imprisoned Program Director
Trish is the Faces of Women Imprisoned Program Director. Trish spent most of her young adult life in the army and in that time she lost her cousin to a vehicle explosion in Baghdad, fought to survive while being deployed to the same base camp that claimed her cousins life and spent her 21st birthday dodging bombs and bullets. During this time, her perspective on life changed tremendously. Upon returning home, Trish found it difficult to adjust to the unstructured civilian life, much like those who are integrating after incarceration. She joined the police force but later turned to politics as she saw the systemic injustices ran deeper than her job ensuring community safety on the streets. Trish strives to enhance the lives of those who, like her, have been impacted by the justice system and she believes that the LOHM is the first of its kind to address the needs of returning citizens on a multifaceted level. Her work at the organization revolves around reducing recidivism and bolstering community healing.
Trish attended Fordham University and earned her B.A. in Business Mgt. She went on to obtain a double MBA in Business Administration and International Business with a Certification in Global Leadership from Georgia State University and Sorbonne Business School - IAE de Paris, France.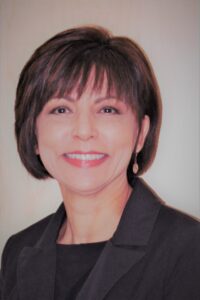 Program Director - Pathways for Equity
Arlene is the Pathway for Equity Program Director. Arlene is a high school dropout who learned the value of education the hard way. She comes from a highly impoverished community and is the first in her family to go to college. Arlene has 25 years of experience in higher education, and over 35 years of professional experience. During this time she has gained the reputation of being a consummate professional and a mission-driven, service-oriented leader. She sees herself as a catalyst for systemic change and she looks for opportunities that will lead to greater impact and improve the lives of ALL people from ALL backgrounds. Arlene is passionate about helping people change their life and enjoys watching each individual she encounters "unfold" through the development process.  
Arlene has a Master of Arts degree in Higher Education from the University of Arizona, and a Bachelor of Science degree in Business Management with a minor in Spanish from Arizona State University.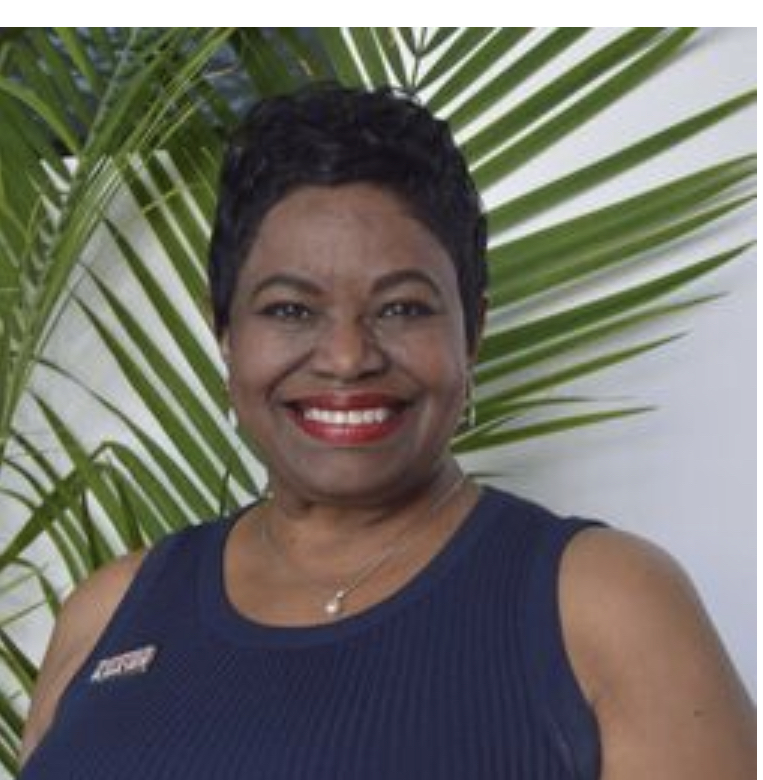 Melaney Batiste is the Hope House Manager and is responsible for the implementation and delivery of program and house guest-related services. She develops and manages relationships with social service providers to support Hope House guests. Melaney is from Picayune, MS, and has lived in New Orleans since she attended Xavier University in Louisiana. She has a B.S. in Speech Pathology and an M.A. in Guidance and Counseling. Melaney was incarcerated in 2014 and dedicated her time inside to helping the ladies she met. While there, she saw that many women who were recently released, but had nowhere to go, would often end up back in prison. Melaney vowed to focus on reentry services for the people she left behind. The LOHM's vision aligns with her purpose to ensure women have the skills and support needed to reintegrate into society, be self-sufficient, and not be judged by their past mistakes.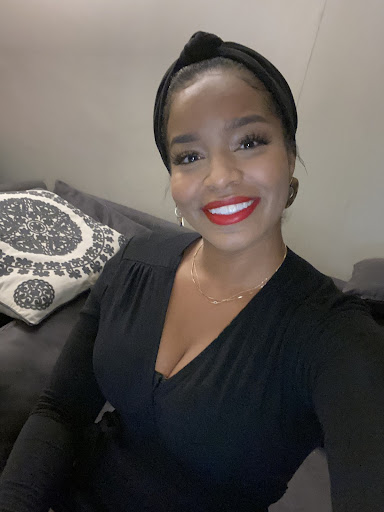 Angle Food Delivery Program Manager
Annie Reynoso, is a Latinx-American native of New York and The LOHM's Angel Food Project Program Manager. Annie has extensive experience working with public health at the city and state levels. She is passionate about women's rights and empowerment and has sought platforms to make the most significant impact while increasing her education, knowledge, and experience. She is the 2019 recipient of "The Advancement of Women and Girls" scholarship at The Wing and the 2022 "Live Your Dream" awards scholarship through Soroptimist International. 
Joining The LOHM  was essential to Annie, as she was a child of an incarcerated parent and understands how incarceration can impact families and the disparities they can face.  She wants to change this narrative together. Annie aligns and is passionate about The LOHM's mission and looks forward to working for and with the community that she loves.