"I don't look at myself as a voice for the voiceless, I create these platforms so all women can use their voice. When you give a woman a voice, and when you give a woman a chance, you're changing the world."
Dr. Topeka K. Sam is the Founder of The Ladies of Hope Ministries, Inc. (@TheLOHM) and founder and President of EPIC Financial PBLLC, TKS Ventures LLC and Faces & Voices Inc.
She serves on the board of directors for The Marshall Project, Operation Restoration, Pure Legacee and United Justice Coalition. She is a strategic advisor for RBIJ and HARP.
She is Co-founder and Visionary Officer of FRSH.
Since her release from federal prison on May 5, 2015, Topeka has served as a 2015 Beyond the Bars Fellow and a 2016 Justice-In-Education Scholar both from Columbia University, 2017 Soros Justice Advocacy Fellow, 2018 Unlocked Futures Inaugural Cohort Member, 2018 Opportunity Agenda Communications Institute Fellow, Director of #Dignity for Incarcerated Women Campaign and Senior Advisor for NYUJ.
She hosted "The Topeka K. Sam Show" on SiriusXM Urban View Channel 126 for 3 years and is now developing scripted and unscripted series as an Executive Producer for TV & Film, inspired by her fight to change the many problems that plague female incarceration.
In 2020, the United Nations appointed Topeka as the Goodwill Ambassador for Social Justice (Incarceration Reform) of the Global Festival of Creative Economy. In December 2020, Topeka received a full presidential pardon for her dedication to helping women turn from a path of despair towards a path of redemption.
On May 5th, 2022, Google.org presented her with the first Social Impact Award at the Variety Magazine/Lifetime TV Power of the Women Summit and later that month she also received her Honorary Doctorate in Divinity from New York Theological Seminary.
Dr. Sam has worked and continues to work selflessly and relentlessly in her fight for the dignity, decriminalization, and decarceration of women and girls.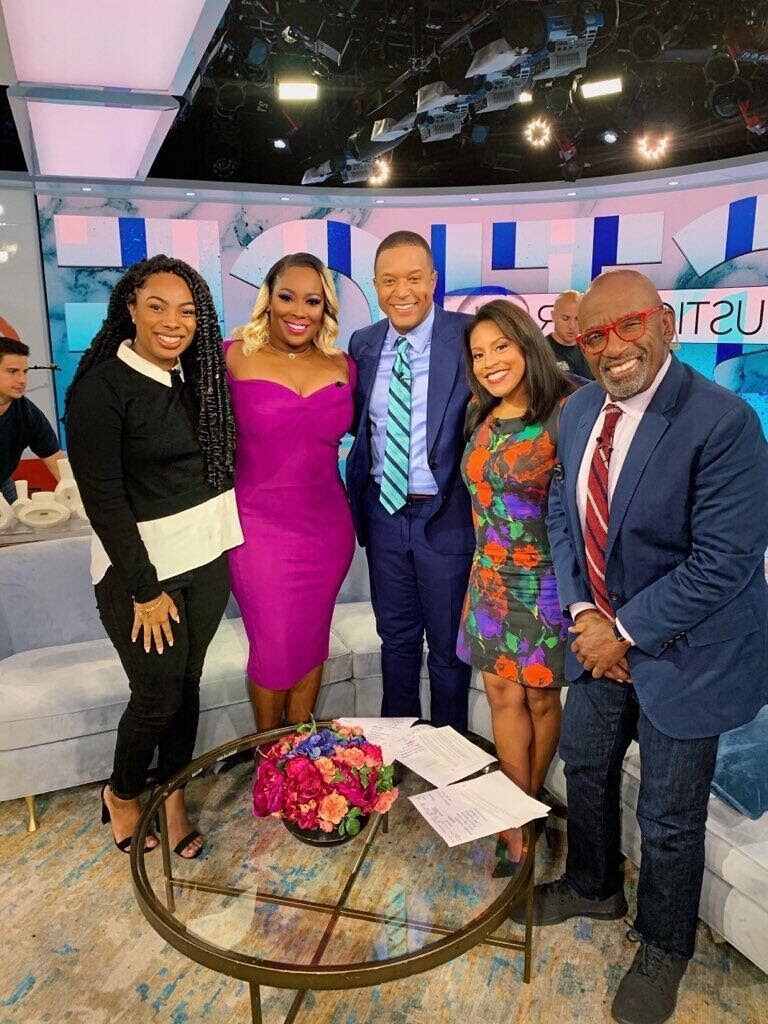 Topeka has been featured in Vogue, Essence, SalonTV, Vice, New York Times, TheCut, Rolling Stone and Variety Magazine. She has shared her expertise on The Tamron Hall Show, CNN, MSNBC and The Today Show. Additionally, has been featured in Glamour Magazine and Black Enterprise for being "The Black Woman behind the video that led to the Trump Clemency of Alice Johnson." She has spoken at the 2018 United States of the Woman Conference, 2018 Women in the World Conference, 2018 White House Prison Reform Summit, is a TedxMidAtlantic Superheros Presenter, and has received many awards for her contributions transforming the lives of women and girls impacted by the criminal legal system.
She has worked and continues to work selflessly and relentlessly in her fight for the dignity, decriminalization, and decarceration of women and girls. All Social Media Handles: @TopekaKSam
"If we truly seek a safer and more just society, we cannot continue to compound trauma and reinforce misogyny through our criminal justice system." 
"It was the lived experience of not only myself but also those sisters that were also incarcerated, that helped me to think through ways that we could lead change in this country.
"Everyone deserves access to healthcare they trust. We want to ensure that the needs of women and non-binary folks, particularly BIPOC, are met behind bars and in the community. We are empowering individuals impacted by the criminal legal system to build doula businesses, and collectively improve maternal health outcomes for BIPOC."