The Ladies of Hope Ministries (The LOHM) has created a visionary legislative policy advocacy program to address policies that harm people who have been arrested/incarcerated and their families. EPIC is a powerful opportunity to unify incarcerated and formerly incarcerated women, and those impacted by the criminal justice system to work collectively on social justice causes. The program will teach women who have been impacted by incarceration to advocate and create legislative policies focused on ending poverty.
The EPIC Ambassadors Fellowship will provide training, strategic guidance, and support of relevant policy analysis and implementation. The Ambassadors will work to change and promote reforms in their respective states.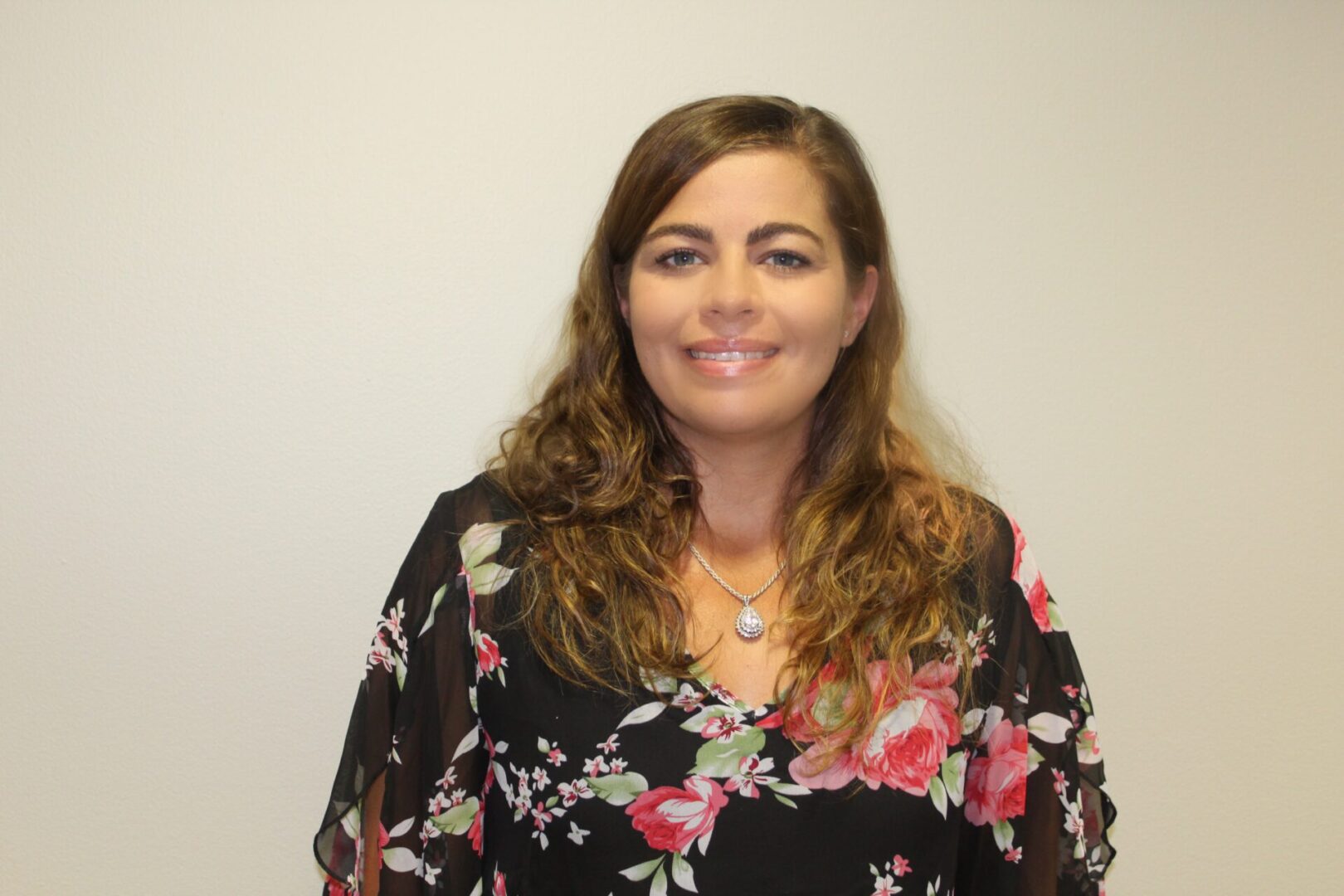 Cheri Branham
Cheri Branham has her bachelor's degree in social work and is a phone counselor for Wisconsin Lifeline. Cheri is so grateful to have been chosen as an EPIC Ambassador, as her passion is advocating for criminal justice reform. Cheri has experience doing so with Ex-po (Ex-incarcerated Individuals Organizing), JOSHUA, and the ACLU. My goal is to one day open an ATR for pregnant women who struggle with substance abuse, since there are only 12 beds for our entire state! I have seen from personal experience there is a need for more. I plan to do research this subject and make changes that are needed to be made in my state! Wisconsin has one of the highest prison populations, 40% being revocations. My hopes are Wisconsin can eliminate crimeless revocation and get individuals the treatment they need and deserve, as opposed to incarceration!
---
Demetrus Coonrod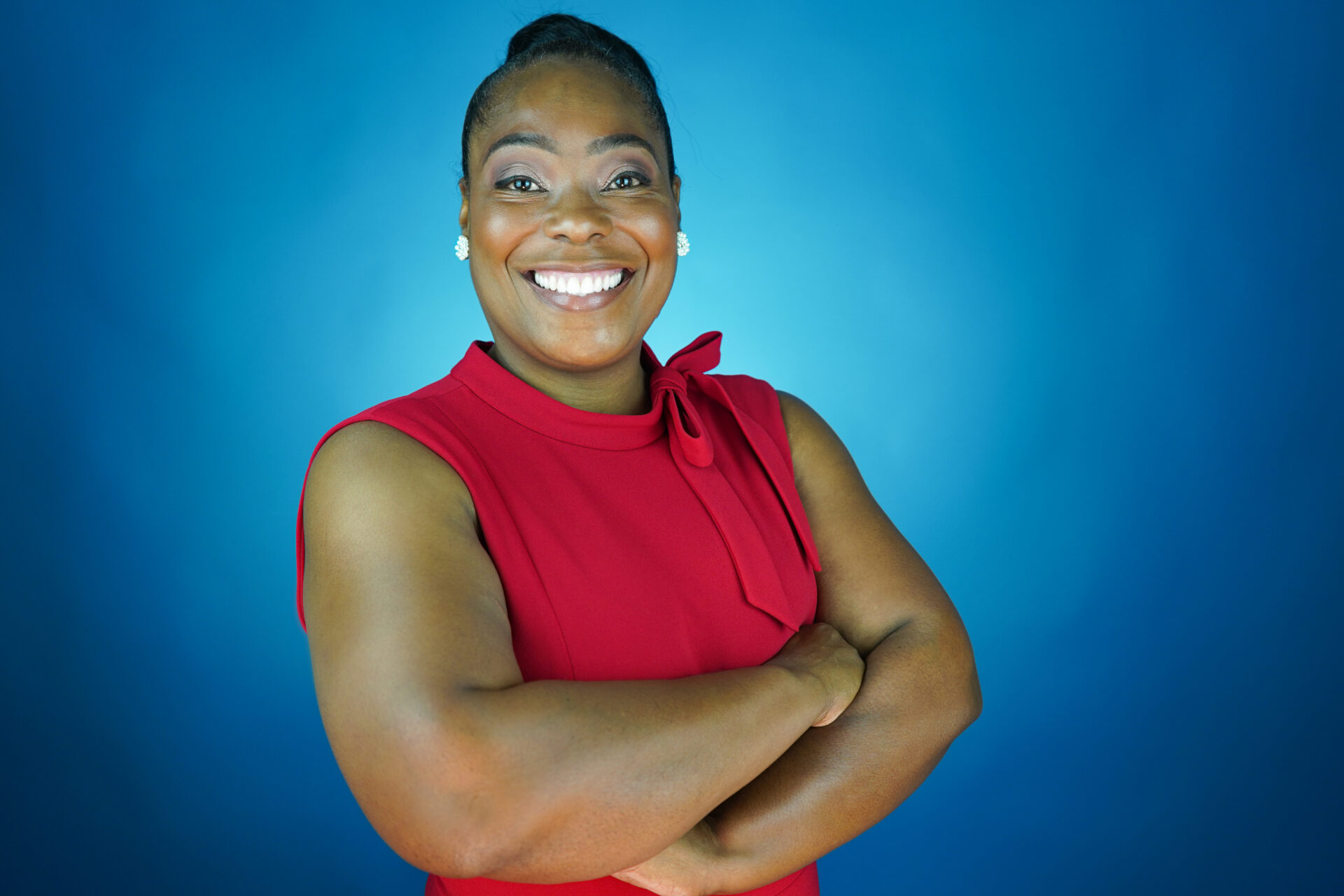 The most important titles that Councilwoman Demetrus Coonrod will ever hold are "mom" and "proud Grandmother." Coonrod, the oldest of four children, grew up in a working-class family. Her mother was a nurse by trade and her father was in the military. She experienced the impact of income inequality firsthand as she watched her parents battle drug addiction. The experience exposed for Coonrod the serious problems with determinants of health, especially for Black and lower-income families.
Demetrus Coonrod was first elected to the District 9 seat of the Chattanooga City Council on April 11, 2017. She was sworn in for a second term on April 19, 2021. She is currently serving as Chair of the Council's Youth and Family Development Committee.
Councilwoman Coonrod is a graduate of Chattanooga High School for Paideia and Performing Arts Phoenix Three. She is a first-generation college student majoring in Sociology with a minor in Criminal Justice.
Councilwoman Demetrus Coonrod holds membership in several organizations. Currently, she is a member of Hamilton County Schools Leadership Program, Leadership Chattanooga Alumni, NAACP, National Black Caucus, National League of Cities, Order of Eastern Star Zia #1081, and Tennessee Municipal League. In addition, she serves on A Step Ahead Contraceptive Access Advisory Committee, Human Development Committee, Criminal Justice Reform Task Force, and Equity and Leadership Council.
---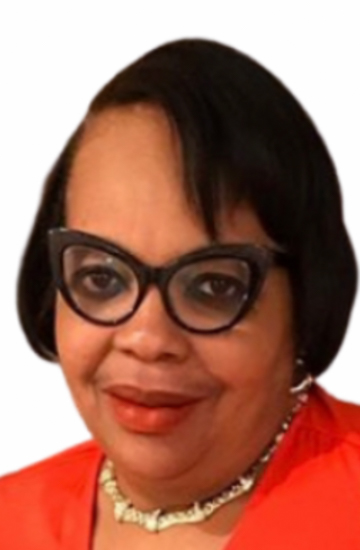 Denise Cosom
Denise Cosom attended New York City's public schools and graduated from Midwood High School. After completing HS, she attended Burlington County College in New Jersey, and later transferred to Brooklyn College. Denise worked for the New York City Department of Social Services/Human Resource Administration as a Case Manager for 29 years. Throughout her career, she encountered all kinds of problems concerning families, hunger, homelessness, and a lack of financial resources. She also noticed that the stories were almost always the same about the fathers of the children. They were either incarcerated or nowhere to be found. In 2004 Denise met a young man and began mentoring him and noticed the system neither adequately monitored his education nor made it possible for him to develop independent life skills. She became painfully aware of the significant gaps in services to support this disconnected population. Young Gents Society was born out of this realization.
---
Judith Negron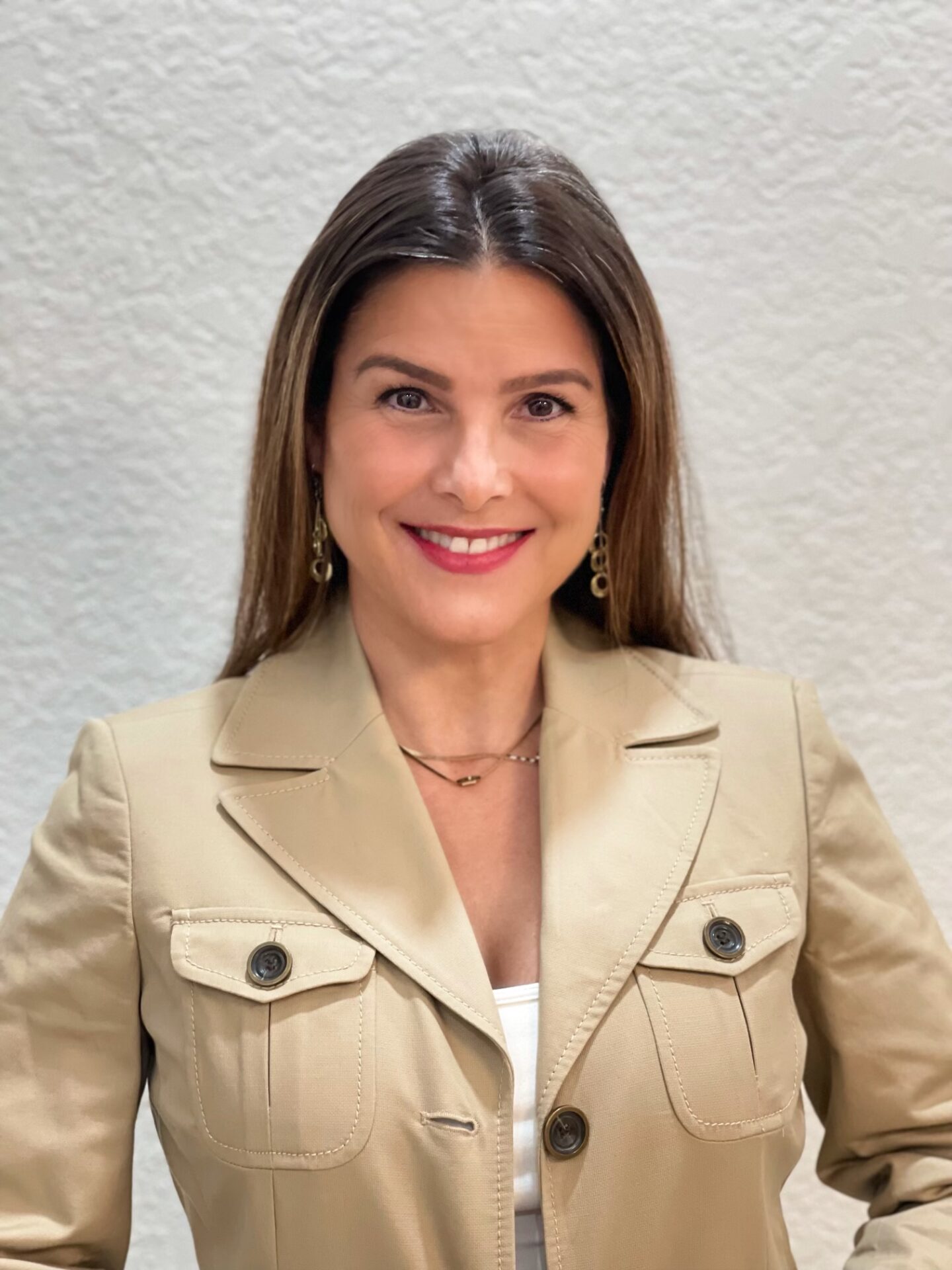 Judith Negron is an advocate for prison reform and justice overhaul. She has a Master's in Mental Health with counseling experience of over 25 years, working in the development, implementation, and execution of programs geared towards assisting others in their well-being and personal growth. In 2011, she received a draconian sentence of 35 years imprisonment for a first-time, nonviolent, white collar offense and spent her time implementing countless educational programs, as well as facilitating the Parenting Programs, Suicide Prevention, and Alternatives to Violence Workshops. After being rewarded a release through the clemency process, she has dedicated herself to bringing awareness of the hurdles and impediments that returning citizens face while trying to reintegrate back into society. She has collaborated with several organizations such as Reform Alliance, Taking Action for Good, Can-Do, among others, to address the negative impacts of the criminal justice system on the individual and their loved ones. She is married and has two wonderful boys she loves spending time in an attempt to make up for the lost time. Judith resides in South Florida.
---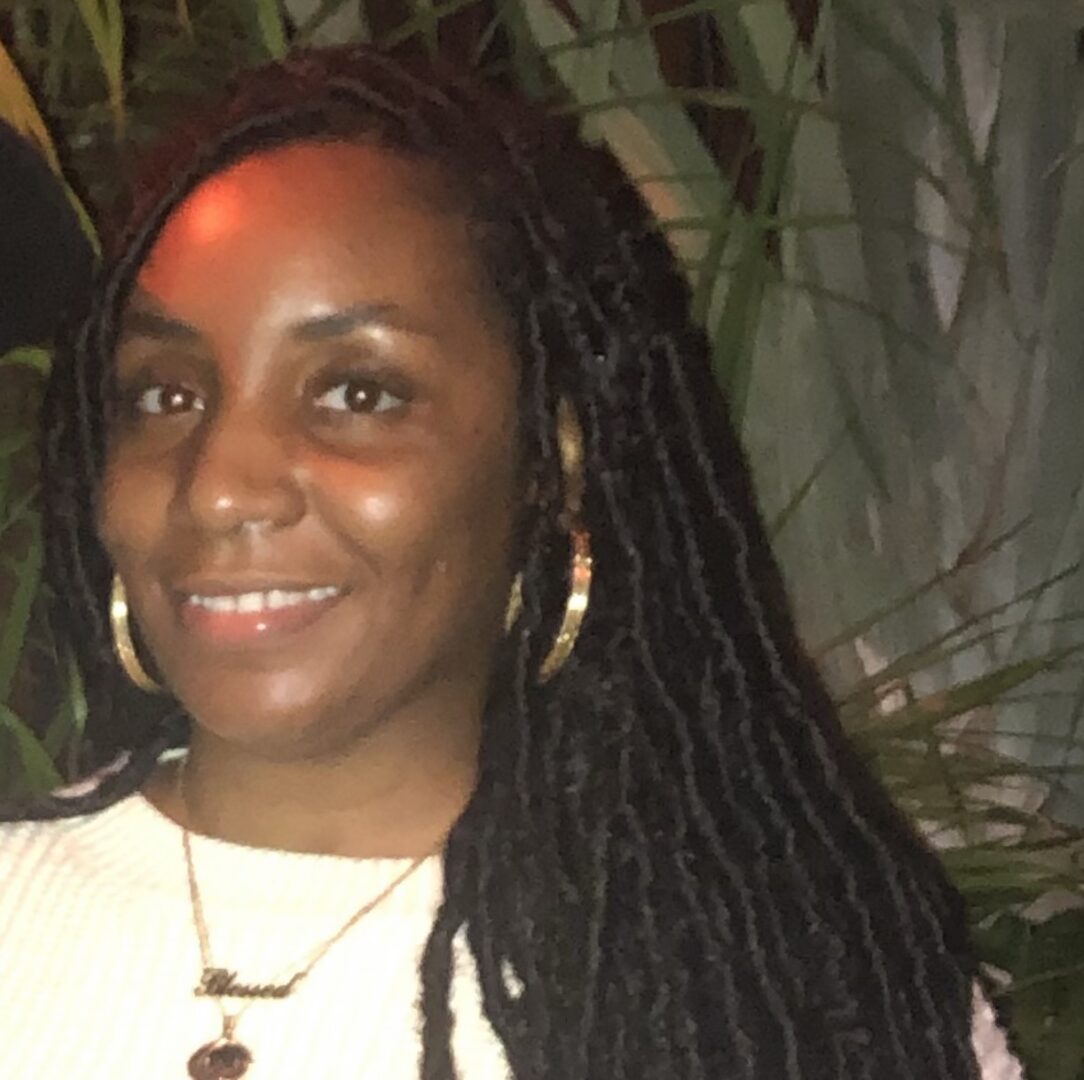 Emma Cornelius
Emma Cornelius, born and raised in Brooklyn, NY, is a Social Advocate/Public Speaker for Prison Reform/Policy Change. Raised by a strong woman, morals and integrity were instilled in her, preparing her for society. As a justice impacted woman, she witnessed how unjust the system is and became passionate about inspiring and empowering others through her lived experiences. She has extensive experience in social justice advocacy, with the goal to produce positive change. Her visionary perspective has enabled her to work on several platforms geared towards prison research, policy change and re-entry. She has strong organizational, leadership and public relations skills. She has earned a B.A. in Sociology from Marymount Manhattan College. Energetic and witty, she enjoys writing, puzzles, coding, and family time. She is currently working towards creating a more equitable system for women, with a mission to give voice to the voiceless and speak truth to power.
---
Montrell Carmouche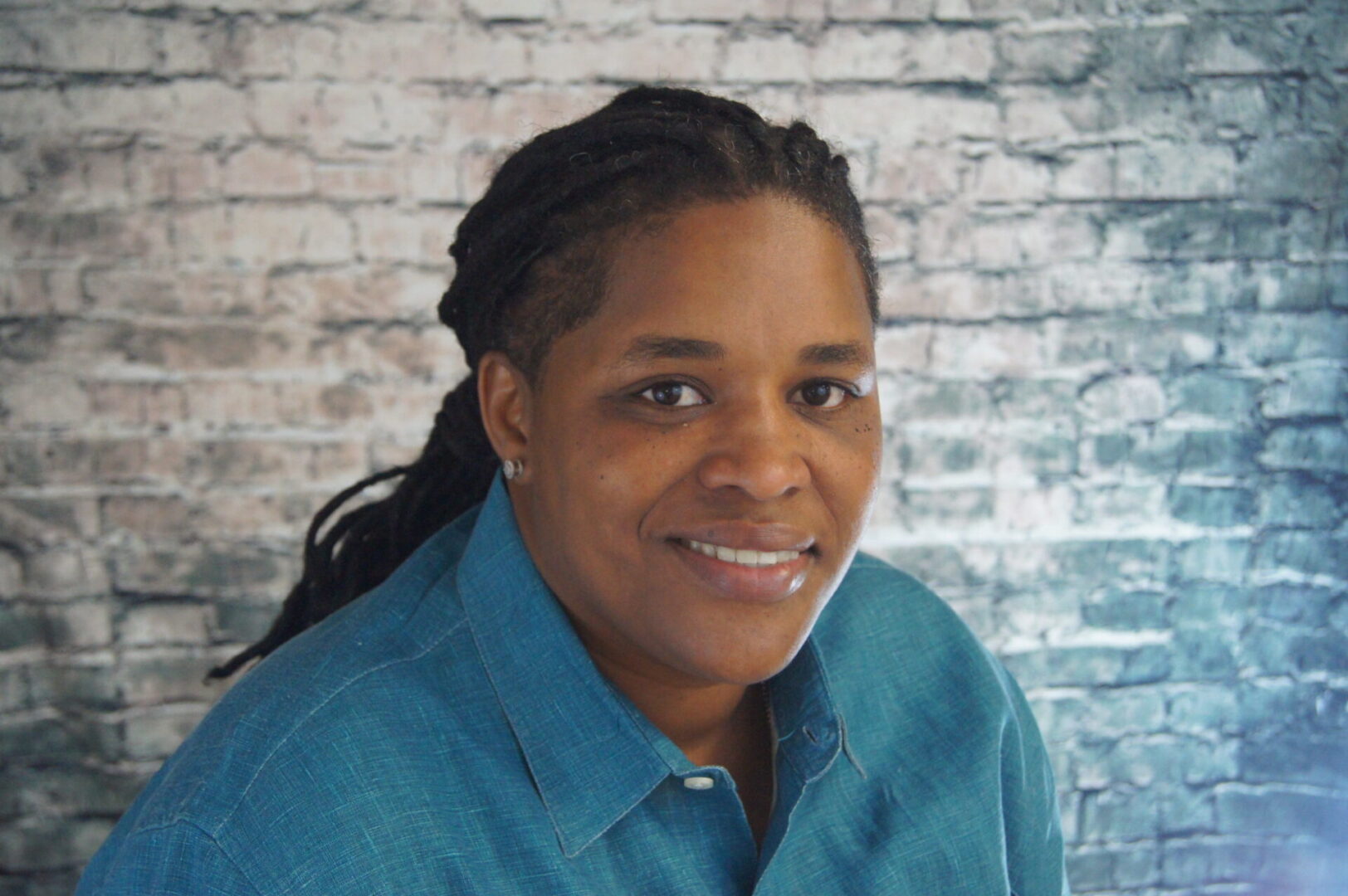 Montrell at the age of 21, was sentenced to 262 months in federal prison. During her 20 year incarceration, Montrell was the Co-Chair of her Toastmaster chapter and was active in the Inside-Out Prison Exchange Program. Eight days post-release, Montrell began working at Operation Restoration (OR). In the two years since her release Montrell has worked in various capacities at OR. She has been supervisor of "The Closet'', a space where women are provided clothing, hygiene and cosmetic items, Coordinator of Mentor Services working with girls involved in the criminal legal system and she currently is the Director of Safety and Freedom Fund which focuses on ending money bail in New Orleans and surrounding parishes. Montrell oversees partnerships with the National Bail Fund Network and the Bail Project. Montrell helped create and worked with the Louisiana Incarcerated Women's Task Force which made several policy recommendations around women's incarceration in Louisiana.
---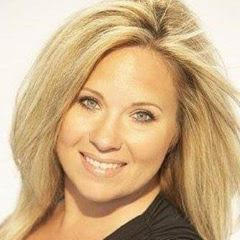 Nicole Hutchison
Nicole Hutchison, is the founder and backbone of non-profit, The Rusty Diamond Network. Born out of her personal tragedy, and subsequent incarceration within TDCJ, Nicole saw the need for peer-to-peer mentorship and support within prison walls. Upon her release, the seed grew, and with a vast network in place, re-entry, parole support, family services, clothing, housing and recovery resources are now in the suite of services offered by The Rusty Diamond Network. Encompassing unified, in-prison and re-entry programs and support, the one to one mentorship approach has now helped 100's of returning Citizens.
Leveraging Nicole's 25 year career in Global Fortune 500 companies, focused on software solutions and data analytics to solve organizations largest problems, Nicole has used that tenacity and skillset to advocate and tackle the difficult criminal justice system to champion women's mental health and re-entry success.
The Rusty Diamond Network partners with multiple organizations in Texas, to advocate for overall reforms and restorative justice and provide re-entry services.
Nicole is a Board Member of The Texas Justice Initiative, an active Policy advocate with Texas Justice Coalition and an Epic Ambassador of Ladies of Hope Ministries.
Nicole is an active partner and volunteer of in prison and County jail rehabilitation programs.
---
Novlette Haughton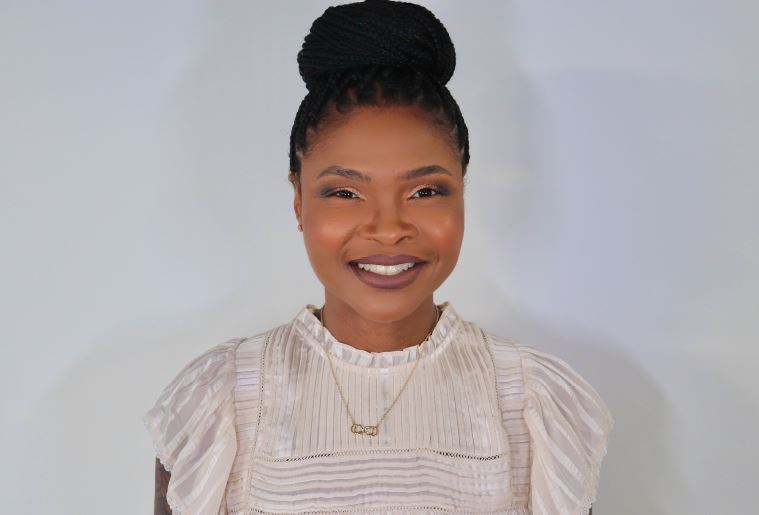 Novlette Haughton is an avid Juvenile Justice reform advocate in Baltimore, MD, and is passionate about people and the stories that weave us together. Her passion led her to pursue a degree in Criminal Justice at Bellevue University where the core of her focus is on empowering vulnerable populations (i.e., persons experiencing homelessness, addiction, and/or poverty, and returning citizens) through direct services, coalition building, and advocacy. As a first-generation immigrant, she is also engaged in issues affecting immigrant and minority communities.
As an Operations Director at Hux Spirits LLC, Novlette specializes in providing excellent leadership, training, and mentorship to new and existing employees. She is an avid user of technology and the latest processes, organizing and updating systems to ensure the most efficient and secure operations for both clients and employees. She serves on the Board of Directors at Marian House and is engaged in multiple Criminal Justice Networks.
---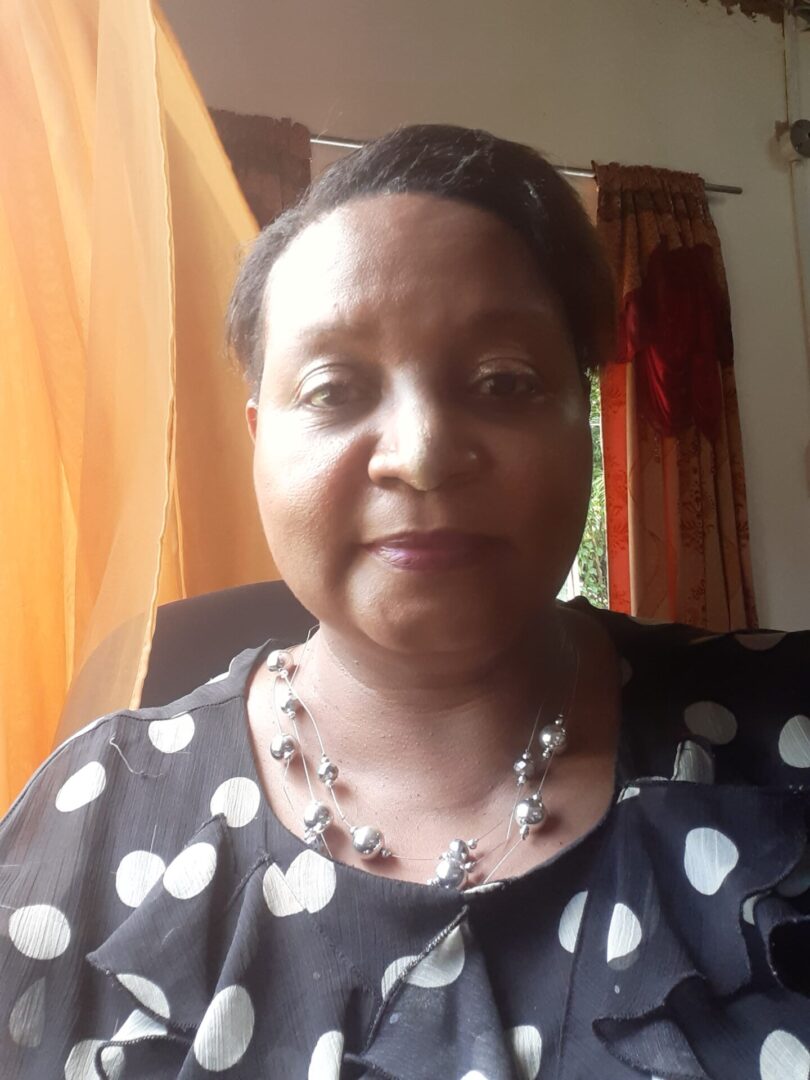 Renee Holder
I have been a victim of negative stereotyping from as early an age as I can recall. This has caused me to be somewhat of an introvert, always seeking acceptance even to the point of submerging my own individuality. This feeling of inferiority has shadowed my life until my success at my first examination, it is this achievement that has germinated within me, the desire to succeed and assist those less fortunate.
I got to know about LADIES OF HOPE MINISTRIES, while involved with another NGO (now defunct) and the work they are doing I decided, there and then to be part of this movement because of shared vision. Second Chances, was borne out of the desire to assist the lesser fortunate. The Prison System in Trinidad and Tobago is pregnant with desire to be delivered from these archaic laws that governs it. It seems your punishment never comes to an end, even pass the prison walls. The support from LADIES OF HOPE MINISTRIES has regenerated within me the desire to fight for change.
---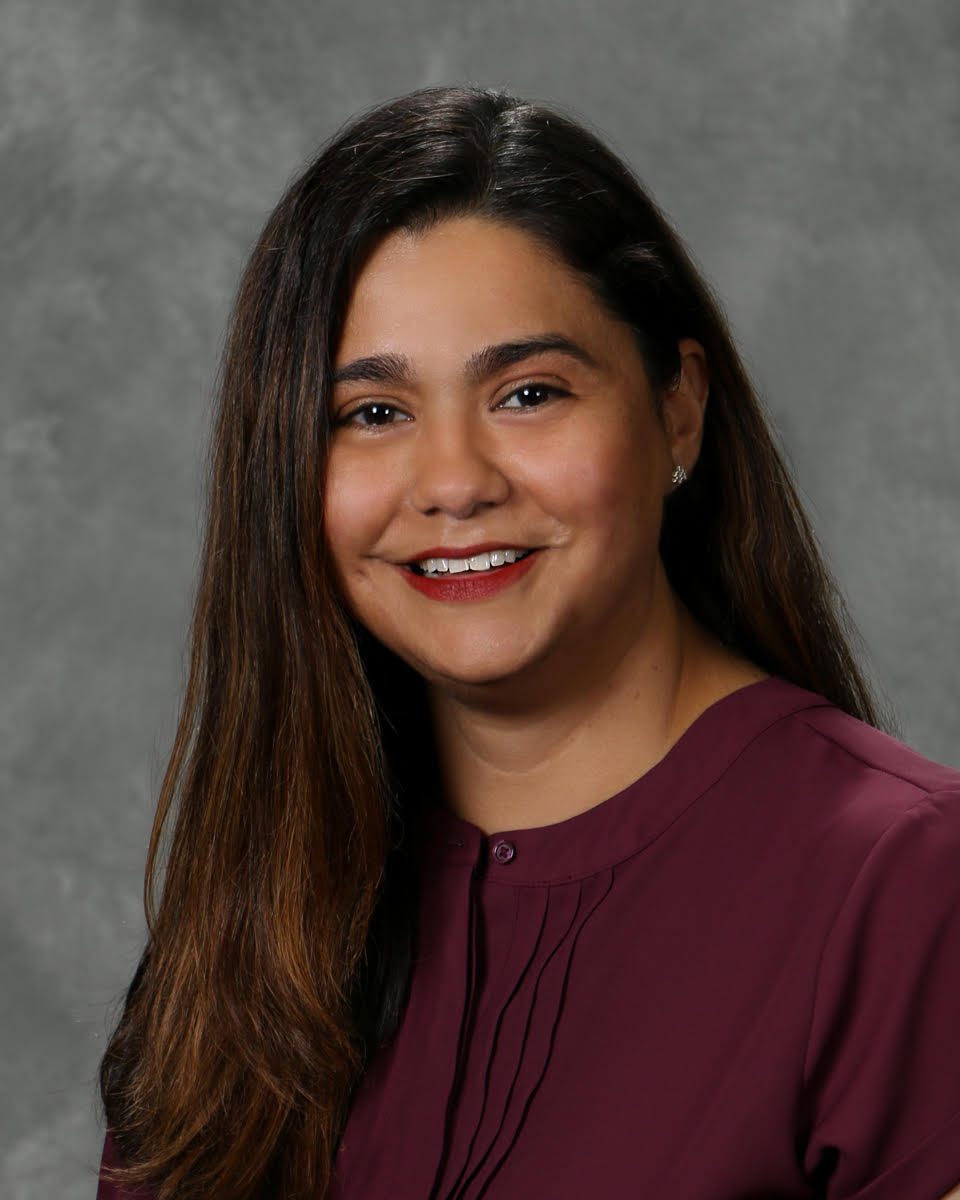 Alexa Garza
Alexa's passion for advocacy is rooted in her personal experience of incarceration and the stigma she faced in her community upon release. In 1999, she was 19 years old and sentenced to 20 years in the Texas Department of Criminal Justice (TDCJ). On the day she entered the criminal justice system, she promised herself that she would focus on the future and become a voice for meaningful change. It is a promise she continues to keep by participating in advocacy work, contributing to legislative change, and forwarding equitable access to education within the criminal justice system. Alexa earned a B.A. in business administration from Tarleton State University and became certified as a braille transcriber through the Library of Congress. Alexa is a current graduate student at Texas Women's University pursuing a Master's degree in business administration with a focus on women in leadership. 
As a member of multiple fellowships, coordinating boards, internships, and organizations, Alexa uses the perspective gathered from direct experience to focus attention on the often-neglected voices of currently and formerly incarcerated women. Alexa implements public outreach, policy scans, and personal testimony at the Texas State Capitol to promote equitable access to women's education programming. Her future goals include identifying additional barriers to women's education within the Texas criminal justice system, and to provide coordination between legislative bodies, the criminal justice system, and organizations that seek to promote meaningful change.    
"Women are a correctional afterthought. We must continue to share our experiences to inform and advance policy change for all incarcerated individuals. We have been silent long enough."
---
Belen Enriquez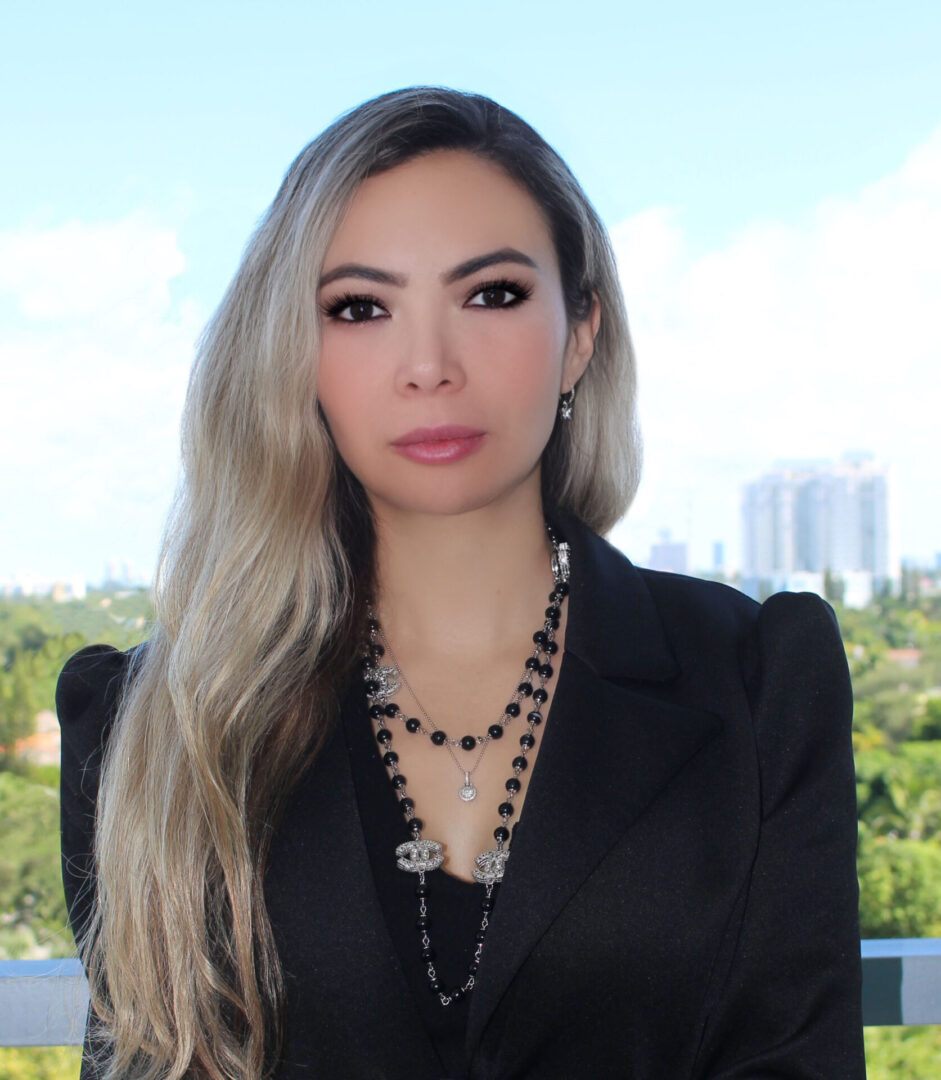 Belen Enriquez is an American entrepreneur, legal and political analyst, digital artist, writer, strategic consultant, and criminal justice advocate. She was born in Quito-Ecuador and immigrated to the United States in 2004. Belen earned her bachelor's degree in Organizational Management from Palm Beach Atlantic University and an MBA in Finance from Nova Southeastern University. She discovered her passion for criminal law and white-collar crime as an intern at the Palm Beach State's Attorney's Office (White Collar Crime Division). In 2018 while preparing for law school, Belen was arrested by federal authorities on money laundering and other non-violent charges for running the largest network of high-end escort agencies in the United States. She pled guilty and was ultimately sentenced to 15 months of incarceration followed by five years of supervised release and 500 hours of community service. Belen became a "jailhouse lawyer and prison coach and consultant" at her institution, assisting incarcerated individuals with legal work, immigration, and prison-related matters. She helped release two women through the Bureau of Prisons and a Compassionate Release Request to the sentencing court.  The law library became her "office" as she spent countless hours researching and typing - on an old school typewriter. Since her release from federal prison in January 2020, she has volunteered her time to assist with the early release of several individuals incarcerated in the federal prison system. 
Belen is the Office Director at the Law Offices of Paul Petruzzi, a federal criminal defense firm in Miami. She specializes in cases involving violations of the Foreign Corrupt Practices Act (FCPA) and international narcotics. She continues to write compelling pleadings and engaging content for various publications. 
Belen has been featured in Univision, Diario Expreso, Primicias, and other renowned media outlets. 
Belen hopes to become an attorney and continue her fight for justice and equality. 
She is enrolled in the Social Impact Strategy Executive Program at the University of Pennsylvania. She is a Prison-to-Professionals Graduate (Cohort 27). She has training in Motivational Interviewing, Cognitive Behavioral Therapy focusing on reentry. She is a certified facilitator on Seeking Safety, an evidence-based, present-focused counseling model to help people attain safety from trauma or substance abuse.
In her spare time, Belen enjoys photography, reading, art, and traveling. She resides in Miami, Florida. 
Belen supports several charitable causes, including immigration reform, reentry, and justice-impacted individuals. 
"As someone who has experienced the challenges of reentry after incarceration, I am passionate about creating more opportunities for those who are justice-impacted. As a female immigrant entrepreneur and criminal justice advocate, I am committed to advocating for immigration and prison reform that supports successful reentry and reintegration into society."
---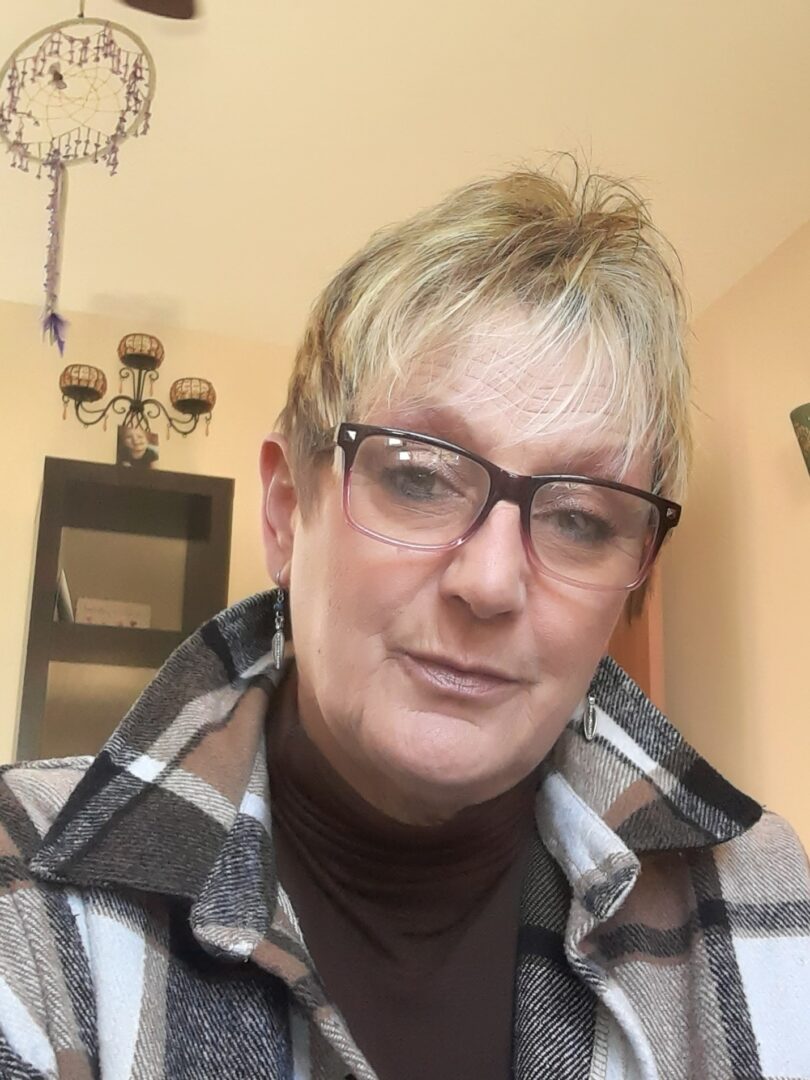 JenAnn Bauer
JenAnn B. is a community organizer with EXPO of Wisconsin (Ex incarcerated People Organizing). She is also a Shelter Advocate with Family Promise of Ozaukee County and a Housing Advocate for ESTHER Fox Valley. You might notice a theme...in July of 2018 JenAnn was released homeless and without resources by the WI Department of Corrections after a 5 1/2 year sentence. She is under state supervision until 2027...
"I struggled with undiagnosed mental health issues and a severe addiction to prescribed medication that began with an injury. A judge told me, "Prison is the 'best' treatment I can offer you." My youngest son struggled while I was incarcerated, and the "best" our state could offer him was a youth treatment facility. If our "best" options are institutional settings we are failing our people!"
I believe by sharing our lived experiences we raise awareness to what the criminal legal system is, and what it is not.
"Currently in WI, over 45,000 formerly incarcerated individuals are under some form of state supervision, disenfranchised...many for life. We work and pay taxes, own homes and businesses, our children are in school...yet we are silenced at the ballot box, where it matters the most. I also feel without some form of policy, our state will continue to release individuals homeless. From 2016 - 2021 the WI Dept of Corrections reported that 47.5% of women released were housing unstable. WE MUST DO BETTER!"
---
Dr. Jamila T. Davis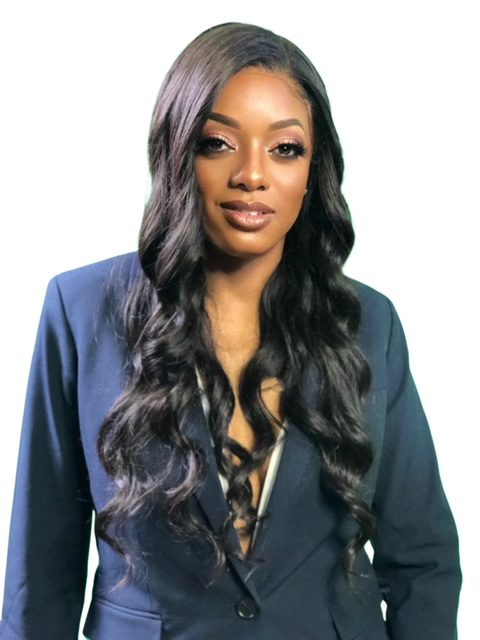 Dr. Jamila T. Davis is an award-winning author, motivational educator, community activist and entrepreneur. Featured on the hit shows "Love and Hip Hop" and VH1's "My True Crime Story," the CBS series "Pink Collar," BET's "Sister Circle," Black Enterprise, Forbes, "The Breakfast Club" with Charlamagne tha God, as well as The New York Times, USA Today and a myriad other print, digital and broadcast media. She is currently a Community Practitioner in Residence at Seton Hall University.

From a self-made, multi-millionaire at age 25, her life took a tragic twist. In 2008, she was sentenced to 12 1/2 years for bank fraud. From behind bars, Davis embarked on an intense journey of inner healing and restoration. Documenting her findings, she developed a self-help curriculum designed to empower incarcerated women to heal, recognize their potential and recapture their dreams. While incarcerated Davis
also received numerous college degrees. Most recently, she gained her Doctor of Philosophy degree from Newburgh Seminary, researching life coaching as a tool to dethrone the trauma-to-prison pipeline.

In June 2017, Dr. Jamila T. Davis completed her prison sentence and hit the ground running! She has led successful programs in schools throughout the country, community organizations and has even been contracted by several cities, which she has been recognized nationally. Davis now leads as the founder of the VIP Online Academy, where she has helped thousands of students to receive trade and entrepreneurial skills to prepare them for the workforce. Committed to paying her way forward, Davis's life motto is: No matter how far you've fallen in life, it's never too late to recapture your dreams! Through her inspirational message, literary work and activism, Davis is devoted to making a difference!
"I am passionate about utilizing my real-life experiences, literary works, my knowledge and resources to change the narrative of how people perceive formerly incarcerated women, and provide support to reduce the trauma-to-prison pipeline." 
---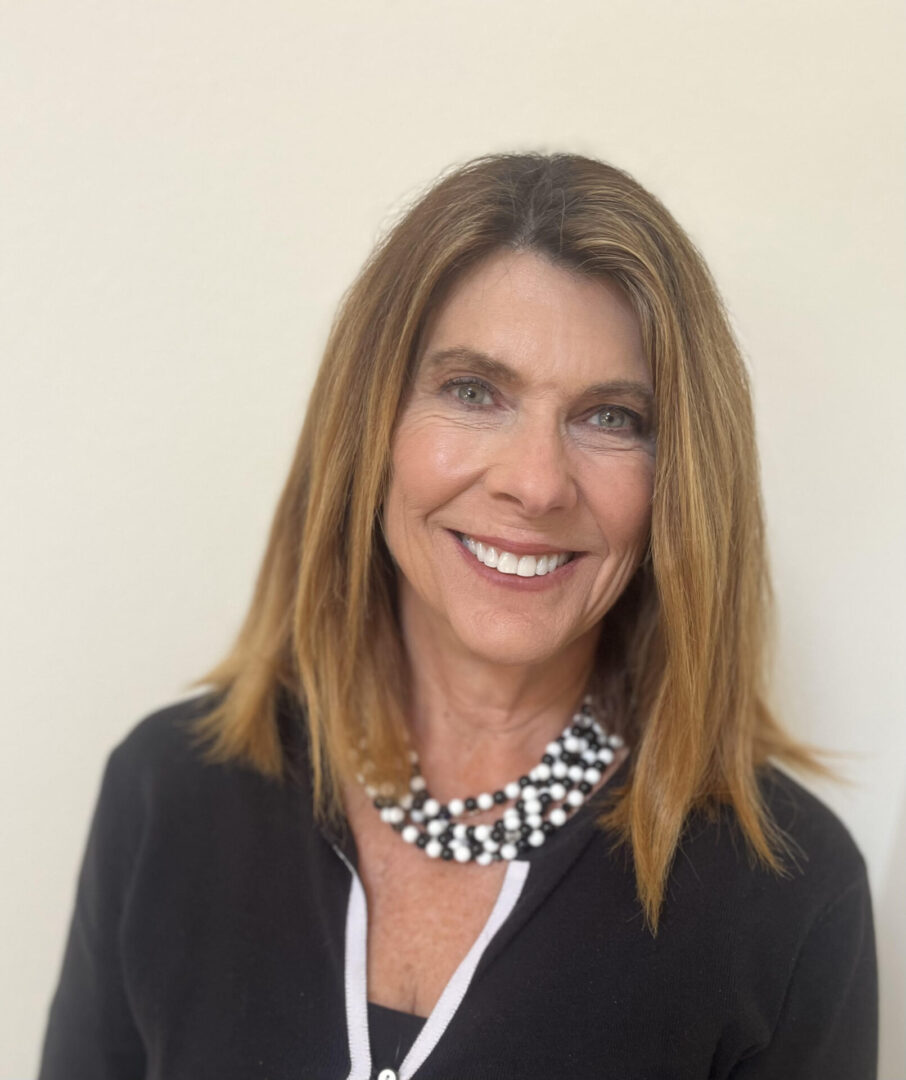 Cathie Kissick
Over the past five years, Cathie Kissick has turned many of the skills from her 25+ year banking career into her "Second Act."  She manages Human Resources and finances for two of the Southeast United States' largest and most successful State Farm agencies, serves as a strategic financial consultant to a large real estate trust and as an active volunteer for several Central Florida nonprofits.
The Chris Vella and Shannon Hill insurance agencies have grown significantly since she started working with them in 2018 and 2019, enabling the owners to focus on insurance while she manages staffing infrastructure.  
Since January 2022, Cathie has served as a CFO-type consultant for an attorney who manages a large real estate trust.  She monitors the trust's financial transactions and advises on cash flow usage, providing critical insights from her banking experience.
In addition to her three paid positions, Cathie has a "fourth full-time job," Membership Director for the Orlando Touchdown Club.  This nonprofit recognizes the top high school athletes in Central Florida and its 100+ members meet every other week during football season. Cathie has also spent her spare time volunteering for the First Responders Games.org, New Hope for Kids, the Central Florida Alzheimer's Association, the University of Central Florida Alumni Association and her local sorority alumnae association, Kappa Delta.   
Cathie earned her B.A. in English from the University of Central Florida, and her M.B.A. from Miami University, Oxford, Ohio.
The proud mother of two young men in their 20s, Cathie is a big-time exercise enthusiast who walks, runs, golfs or does an exercise class nearly every day of the week.  She also works regularly with It's Just Yoga to present several festivals each year.  
---
Latrice Romar-Carmon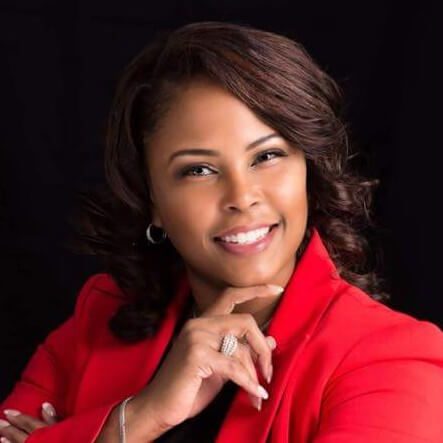 Latrice Romar-Carmon is a wife, mother, and entrepreneur. She is filled with passion, ambition, and a love for God. She holds   A Doctorates in Biblical Psychology. She is a licensed Christian Therapist. She holds a Certification in Business Management and is an OSHA certified Construction Site Safety Coordinator. Latrice Plays multiple roles as an entrepreneur. She is the owner of Carmon's Classic Hair Collection, Owner of DLC Consulting LLC., Co-Founder of Parable Financial Solutions LLC and Ladies Walking in Purpose, LLC. Latrice is a mentor and motivator; her goal is to impact the lives of young women and girls by helping them to seek and walk into their purpose in life despite what obstacles stand before them.
Affordable housing is an essential foundation for individuals to build their lives upon, fostering stability, hope and unlimited potential. This Epic Ambassador fellowship has given me the understanding, knowledge and practical skills to advocate for policies that promote fairness and equality for all seeking affordable housing.
---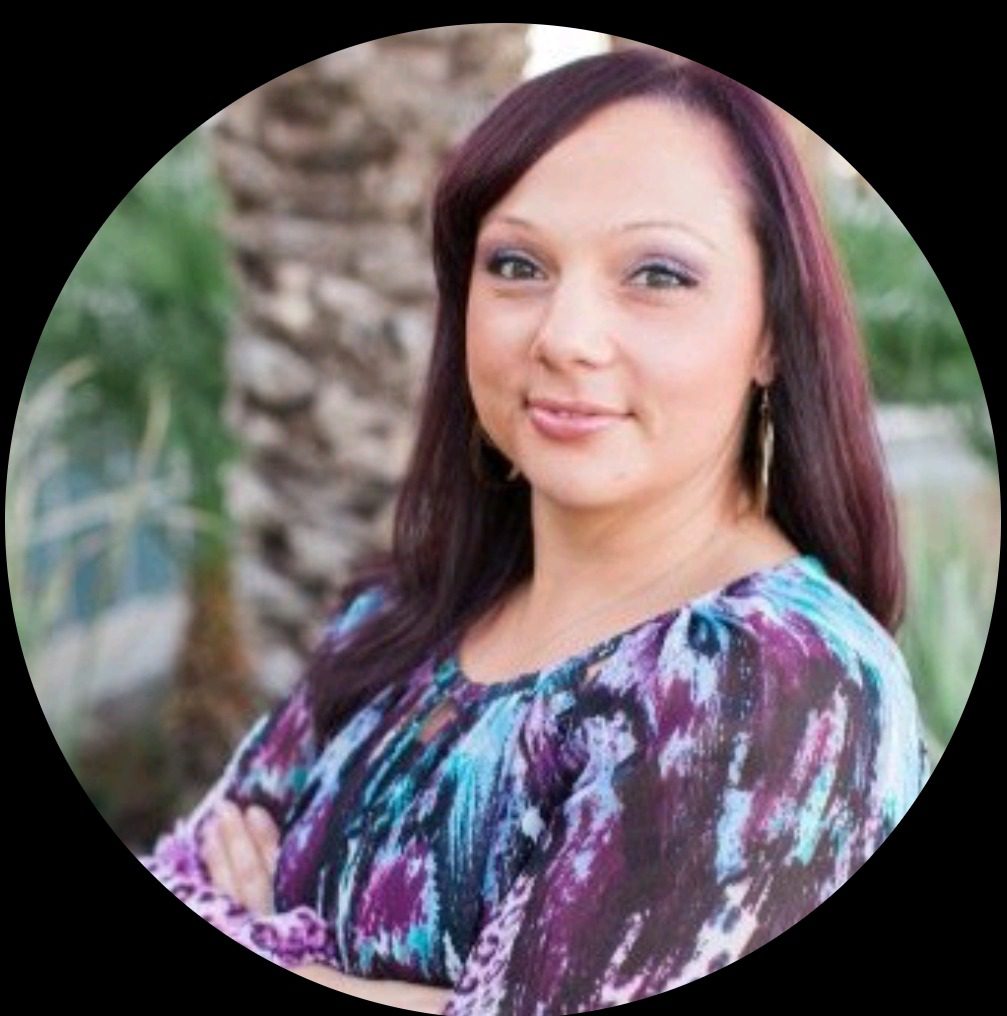 Sheri Beausoleil
My name is Sheralee (Sheri) Beausoleil and I currently live in Mesa, Arizona.  I am a full-time employee in Marketing working with an amazing company and a full-time student studying to complete my Master's in Business Administration by the end of the 2023 year. I am a dog mom with a love for animals and a passion to give a voice to the voiceless.  I love to travel and enjoy life while setting a good example for my adult daughter.  
While there are many issues to address, the one I am most passionate about is protecting our vulnerable communities from fraud and identity theft, therefore making life safe for families who have earned it.  
---
Jessica O'Brien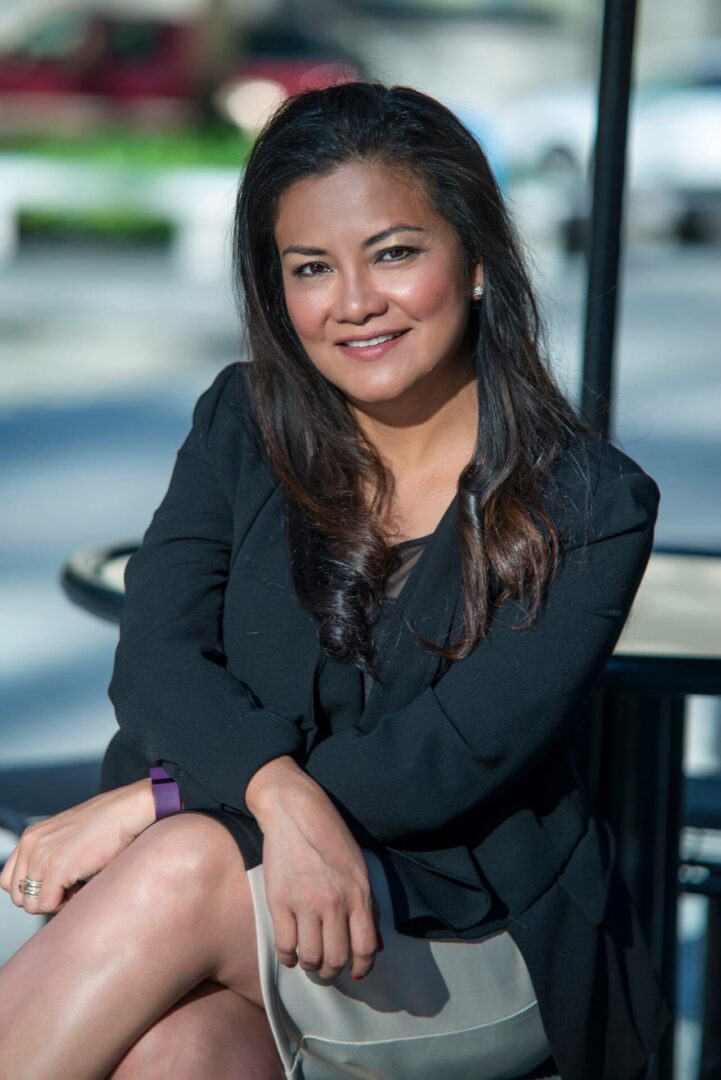 I am wildly passionate about advocating for legislative reform in occupational licensing and protecting defendants and the integrity of our criminal justice system against prosecutorial misconduct.
---
Tanya Pierce
Lisa Dolan
---
Systems-impacted individuals, which include those who have been confined in a jail, prison, or detention camp, those with arrests and/or convictions but no incarceration, and those with only a juvenile record or foster care system
Women ages 25 and older
Located in Arizona, Florida, Illinois, Louisiana, Maryland, New York, Pennsylvania, Tennessee, Texas, Utah, and Wisconsin
This is a six-month paid fellowship. Ambassadors will be selected based on their submission materials, experience, and program fit. If you fit the above criteria, we strongly encourage you to apply!
Stay tuned for when applications open back up!
If you have any questions about the EPIC Ambassadors Fellowship Program, please feel free to reach out to epicprogram@thelohm.org.
You can also help us recruit Ambassadors by sharing information about the program today!